Posted on 1 July 2022 KVPY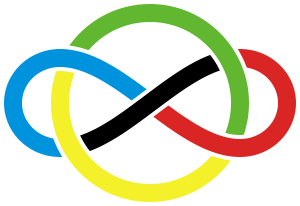 The Kishore Vaigyanik Protsahan Yojana (KVPY) is a program started by the Department of Science and Technology, Government of India, to encourage students of Basic Sciences, Engineering and Medicine to take up research careers in these areas. The aim of the program is to identify and encourage talented students with an aptitude for research.
The Regional Mathematical Olympiad (RMO)
The Regional Mathematical Olympiad is a state-level examination, a stepping stone towards the national-level examination, the INMO.
Students Qualified in KVPY 2021-22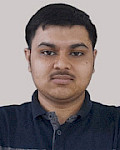 Debraj Karmakar
Students Qualified in KVPY 2019
Supreeti Kumari

Swarup Padhi

Anish Roy

Raj Aryan

Aditya Singh
Students Qualified in KVPY 2017

Jyotiraditya

Mayank Jha

Rahul Kr. Tiwary

Sarvesh Chandra

Sidhartha Watsa

Utkarsh Gupta

Moinak Ghosh

Piyush Agarwal

Shubham Kar

Unmesh Roy

Harshit Agarwal

Bikash Sahoo
Students Qualified in KVPY 2016

Rohan Arihaan

Md. Saquib Hussain

Rishabh Sanjay

Sidhant Kabra

Yugesh Ajit Kothari

Shaurya Banerjee

Mayank Jha

Rahul Umar Tiwary

Piyush Agarwal

Aayush Agarwal

Neeladri Das
Students Qualified in KVPY 2015

Sohan Rudra

Adarsh Kumar

Ameya Sinha

Abhigyan Ghosh
Students Qualified in KVPY 2014

Akash Kr Dutta

Aditya Paul
Students Qualified in KVPY 2012

Kishlay Anand
Students Qualified in KVPY 2011
| | |
| --- | --- |
| Name | Roll No |
| Tathagata Sengupta | 020030 |
| Sushobhan Ghosh | 021029 |
| Subhadarshini Parhi | 021029 |
| Saurav Prakash | 020224 |
| Aditya Priyadarshi | 020548 |
| Rhythm Das | 120129 |
| Shubham Gupta | 120186 |
| Kumar Sambhava | 120150 |
Students Qualified in KVPY 2010

Parthasarathi Panda

Aakash Ghosh

Ashwini Kr. Sahay

Pallav Raj